Services
Everyone hears differently, and hearing loss is highly personalized as well. At Atlantic Audiology, we understand the uniqueness of your hearing loss. Your treatment plan will be personalized for the way you want to hear. Let our audiologists help you hear what you've been missing.
Hearing Tests
Hearing Testing and Evaluations
Choosing the right hearing aid starts with a clear understanding of your unique hearing loss needs. Our advanced testing procedures accurately identify whether or not you have hearing loss and measure the type and severity.
Better hearing starts with a better audiologic evaluation. The audiologists at Atlantic Audiology use the latest technology to identify the sounds you can hear and the sounds you are missing. We'll evaluate your speech comprehension and hearing in a variety of settings to replicate how you hear in your daily activities. A complete evaluation takes less than one hour but will make a lifetime of difference in the way you hear.
More on Diagnostic Audiologic Evaluation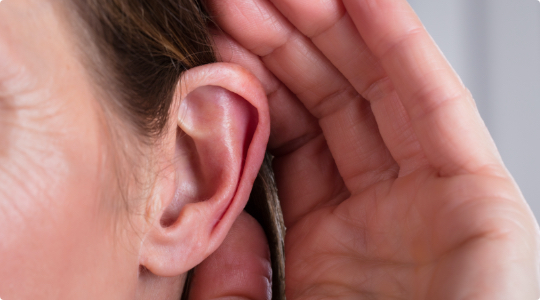 Online Hearing Test
Think You Might Have Hearing Loss?
Take our free, 5-minute online test to get a better understanding of your hearing health. It can determine if a professional screening is right for you.
Our Process
Finding the Perfect Match.
Hearing loss looks different for everyone, and as a result, there are a number of hearing aid varieties on the market. Through careful evaluations and custom fittings, we'll help you find the best device for your hearing loss needs.
Hearing Aid Services
We Service Your Devices
From hearing aid screening, selection and fittings, to ongoing maintenance and repairs – we offer a wide range of services to keep your hearing aids performing their best.
The audiologists at Atlantic Audiology are experts at evaluating your hearing needs, lifestyle and budget and recommending the best hearing aid technology for you. We take into account your cosmetic concerns as well as any vision or dexterity issues to make sure that your hearing aids are comfortable, easy to wear and easy care.
More on Evaluation for Hearing Aids
Because we all hear differently, it's important that your hearing aids be adjusted to amplify sounds the way you want to hear them. We take the time to make sure your hearing aids are comfortable, that you are comfortable inserting and removing them and you understand their care and cleaning procedures. Purchase your hearing aids confident that Atlantic Audiology provides a 30-day, money-back guarantee if you aren't happy with your hearing aids.
More on Hearing Aid Dispensing and Fitting
Many minor hearing aid repairs can be performed at home. But when home troubleshooting doesn't fix the problem, it's nice to know that Rhode Island's number one hearing aid center is here to help. Most repairs can be performed right in our office while you wait. If your hearing aids must be returned to the manufacturer, we'll take care of that for you too. When life happens, we're here to help!
More on Hearing Aid Repair